Indoor Environment
Carousel Nursery is housed in an extremely spacious hall, with plenty of natural light, wooden floors and carpeted areas. Since returning after the COVID lockdown we decided to keep the room separated. We have group 1 for the 2-3 year olds and then a pre-school group for the rising 4's. In each area our flexible environment has clearly defined areas of learning but is also regularly adapted to meet the evolving needs of the children in our care. Thought has been given to providing quiet, cosy areas, where children can relax and observe what's going on around the nursery, concentrate on a task or chatter to their friends. Recently we have set up our mindful area, which consists of sensory cushions, soft toys, books etc. We use this space when children are upset, sad, angry, etc, this allows the children to have some quiet time to themselves to calm down, or have a nap.
Staff evaluate regular observations and provide a stimulating choice of activities for children based on what they need to learn next. Staff provide children with suitably challenging activities and, as a result, they make good progress. (OFSTED 2018)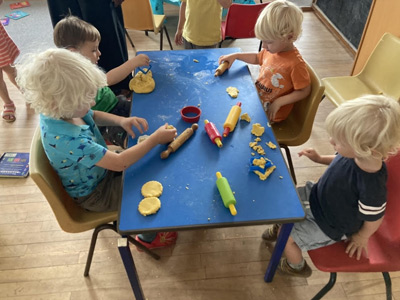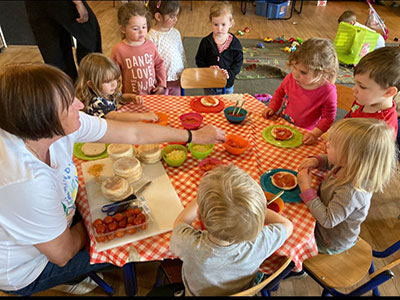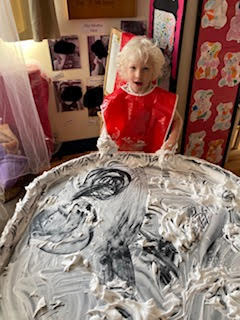 Toys and resources are freely available in low-level storage units to encourage the children to make choices and follow their own ideas or play agendas. As well as promoting independent exploration and curiosity, children share experiences with their peers and are supported by qualified practitioners to enhance their learning opportunities.
Children are able to re-visit and make sense of new knowledge, skills and experiences through a wide range of activities.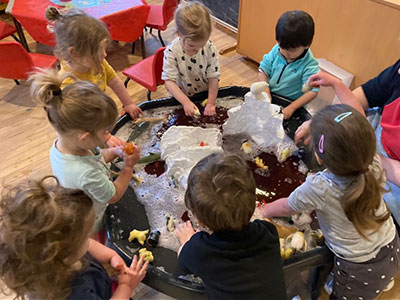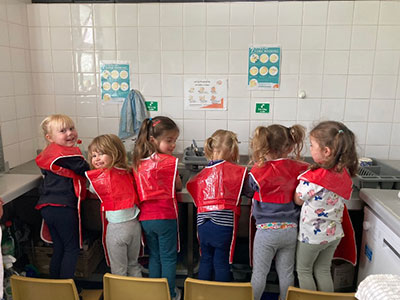 From the moment they start at Carousel, children are engaged in Phase One of the national Letters and Sounds programme, through games, songs and play. Shared thinking, communication and social skills are promoted through small interaction groups, circle time and general, impromptu and scaffolding conversations during play. Our older children are encouraged to participate in smaller pre-school groups every morning and afternoon, where fun activities help develop rhyming, segmenting, and blending awareness, forming pre-reading and writing skills, early mathematics and independence in preparation for school.
Carousel believe in promoting children's independence, self-esteem and confidence through encouragement, support and praise. As well as ensuring equipment, aprons and coats are within reach, children are expected to look after their environment and are involved in decision-making. They enjoy preparing the dining tables for their friends, serving their own meals and helping to tidy up.
Staff have nurturing, caring relationships with children. They valve children highly as individuals, get to know them well, and meet their emotional needs fully. Children settle well and gain good independence skills. (OFSTED 2018).
---
Outdoor Environment
Carousel Nursery has access to the Old Blue's Rugby Field - the children love to run around and safely experience the big open space. This space allows us to explore and investigate our natural environment, going on nature walks, den building, picnics, obstacle courses, growing flowers, questioning and recording our findings, this enables us to enhance the children's learning and experiences. We also utilise our outdoor spaces to promote physical activities such as ball games, bikes, running races and our daily walks around the field.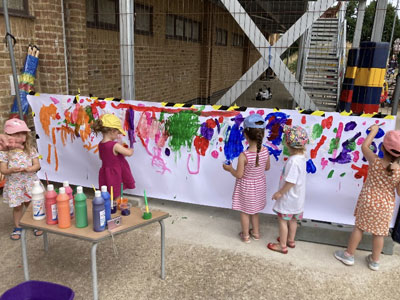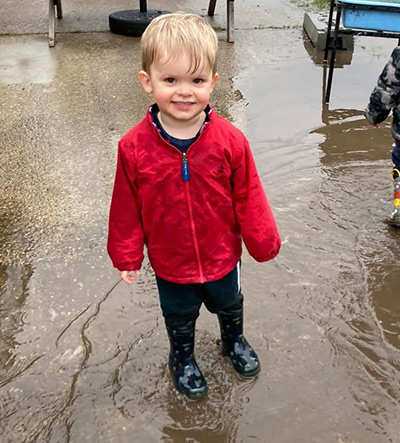 We regularly take advantage of our local parks for nature walks and physical exercise as well as offering the opportunity to explore new surroundings and equipment. Our sense of community extends to visiting local businesses such as shops, stables, library and garden centres.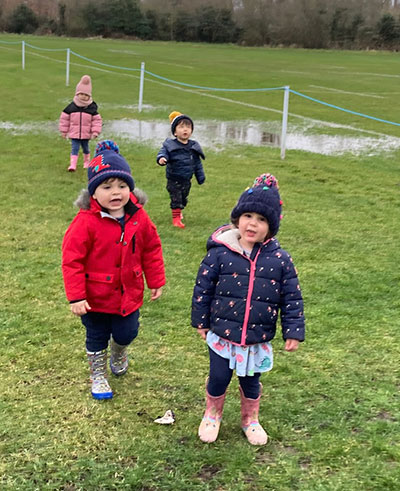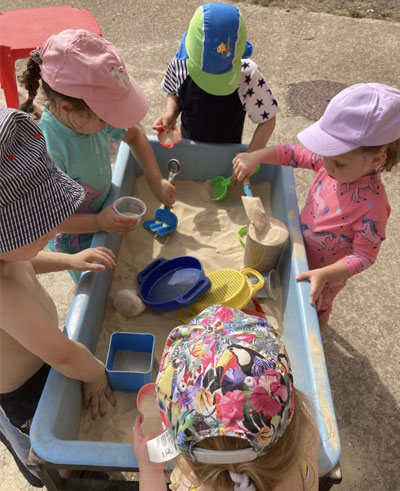 Staff support children's understanding of the world successfully. For instance, they visit a nearby pond containing tadpoles and teach children's about the life cycle of a frog. Staff provide effective ways to support children's physical development, for example, they provide challenging activities to develop children's throwing, catching, kicking, climbing and balancing skills. (OFSTED 2018)